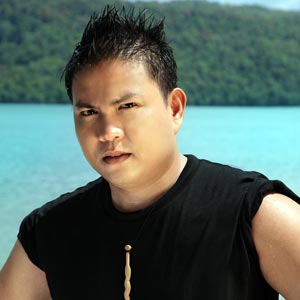 ---

MarlonCarmen resorts to blackmail to prevent his Chalam tribemates from voting himoff Survivor Philippines. During the Tribal Council aired last Friday, host Paolo Bediones read Marlon's letter, which partly reads: "Tinagoko ang flint o ng pang-apoy. At bago pumunta ng Tribal Council, binuhusan ko atpinatay ko ang apoy sa island, sige iboto nyo ako..."

But that's just half of the story since the wily waiter promises to unleash another"nuclear bomb" should he continue with his dastardly plan. "Meron pa akong isangnakakatakot kung itutuloy ko...ako lang ang nakakaalam. Itong larong ito,napaka-brutal, e."

What is his secret weapon? Marlon declares: "It's for you guys to know andfor me to find out."

Shock and disgust registered on the faces of the castaways and on this note,viewers are left at the edge of their seats since the voting will be airedtomorrow, November 24.

The castaways have been on the island of Koh Tarutao, Thailand for 29 days andit all started with fun and games for the stranded Pinoys. The seven castaways playedtag in the rain and had fun with each other.

Afterwards, Marlon cooked "Jarakay rice" or rice cooked inside bamboosegments. He also wanted to cook "Jarakay soup" and just as he was about to addmore salt water to the pot, Cris Cartagenas pushed Marlon's hand away, saying it wouldmake the dish too salty. ZitaOrtiga and Cris felt that Marlon was deliberately ruining the food of everyone else. "Huwagmong idaan sa pagkain natin kapag nakakaramdam ka na maaalis ka na mamamaya," Crissaid.
ADVERTISEMENT - CONTINUE READING BELOW
The two argued and pointed out theflaws of each other. Finally, Rob Sy stepped in and calmed them both down.


Despitethese actions, Marlon insists that the actions that he has been doing in theisland is all part of the game. "Malayong-malayo sa totoong pagkatao koang mga pinakita ko sa larong ito.. Naging jolly ako, naging bad boy tapos ngayonnaging emo na ako... I just want them to know that this is just a game."

How far will Marlon take this game? Will he allow the Chalam tribe members togo hungry? Who will be the next person voted off the island? Find out in the November24 episode of Survivor Philippines. ThisGMA-7 reality show airs weeknights after LaLola.