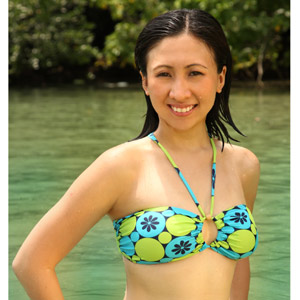 ---

Prepare for another tension-filled Tribal Council tonight, November 26, in Survivor Philippines.
As the country's biggest reality show comes close to itsfinal episodes this December, things are changing at top speed.
After the much-hated castaway Marlon Carmen was booted outlast Monday, November 24, the Chalam Tribe now faces a tough decision with thesucceeding Tribal Councils.
Only six Castaways are left and five of them used to belongto the tribe of Naak, a result that may very well lead to the tribe's long-timegoal to bring the members of the family to the final top spots.
Former Jarakay tribe member Charisse Yacapin might look likean easy target to be voted off but she has two things working to her favor: awhite pearl given by Marlon which ensures that one vote will be rendered nullin case she gets voted in the next Tribal Council and a new alliance withpowerhouse tribe members Rob Sy and JC Tiuseco.
ADVERTISEMENT - CONTINUE READING BELOW
With no Marlon to rely on to do the dirty work for her,Charisse is left to her own smart devices to keep herself from being thepredators' prey.
Meanwhile, Cris Cartagenas and Kaye Alipio have strengthenedtheir alliance. After successfully blindsiding fellow Naak member Kiko Rustiain the early days of the merge, the duo is confident that they could break thebond between JC and Rob to increase their chances of surviving.
Although she used to campaign against oldest tribe memberZita Ortiga, Kaye plans to lure the tribe's mother to take their side.
With new agreements and old promises broken every minute,only the Tribal Council will reveal the truth behind the castaways' plans.
Has Charisse reached the end of her road or will she hang onlong enough to make it to the Final Five?
Will Naak resurrect their old family and fulfill theirpromise to support each other until the end?
With only two weeks left for the show, viewers shouldwatch out for the breathtaking, shocking and exciting scenes about to unfold inSurvivor Philippines. By December, the show will have its reunion andreveal the Top Two castaways who will compete for the title of Pinoy SoleSurvivor. This reality show airs weeknights on GMA-7 right after La Lola.
ADVERTISEMENT - CONTINUE READING BELOW