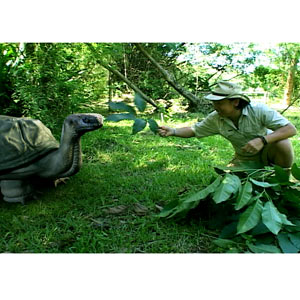 ---

Ever wondered what the Philippines looked like during the prehistoric period? Kim Atienza takes you back in time on Matanglawin this Sunday, Novmber 30.

With the use of an animation, find out how people and animals existed during those times and how they affected our lives and history.

Get to see fossils of some of the extinct animals in the world that were found in the Philippines like the giant tortoise, which is similar to the Galapagos Tortoise and a sperm whale.

All these and more this Sunday, November 30, on the 17th KBP Golden Dove Awards' Best Science and Technology Program and Best Magazine Program, Matanglawin, which airs at 9:45 a.m. on ABS-CBN.