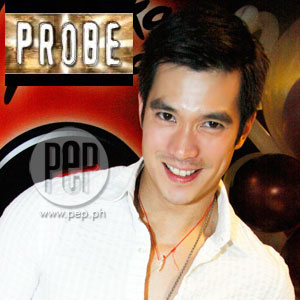 ---

In time for Christmas amidst a global crisis, Probe celebrates its 21st anniversary with a chain of giving that aims to ease the burden of the economic downturn on the most vulnerable and bring cheer during the holidays.

Actor Diether Ocampo, television host Bianca Gonzalez, and Pinoy Dream Academy runner up Bugoy Drilon help the longest running investigative television news magazine realize the mission by using the power of celebrity. The three celebrities join Probe reporters in a friendly competition that brought them out of their comfort zones.

Given the overall responsibility of leading a team, Diether, Bianca, and Bugoy face the daunting task of looking for a complete stranger they must help and ensuring that the beneficiaries repeat the cycle within 36 hours. The team with longest chain of giving, the most creative way of solving a problem and with the most impact in the life of the stranger wins the contest.

Watch how Diether, Bianca, Bugoy and their Probe-reporter teammates try to outsmart (outwit, outmaneuver) one another in a pay-it-forward scheme where giving cold cash and spending their own money are not allowed!

Whose team tried begging in the streets? Who gave away a house and lot? Who had the most embarrassing experience with a potential donor? Who will win the hearts of the beneficiaries and the votes of the judges?

The answers to these intriguing questions and other touching moments can be found during the two-part Christmas-cum-anniversary episode by Probe on December 17 and 24 (11:30 PM) right after Bandila on ABS-CBN.