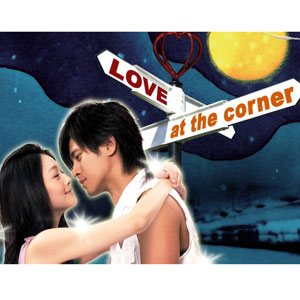 ---

She caught the attention of Filipinos when she played the feisty San Chai in the popular TV series Meteor Garden. At the height of her popularity in 2003, she performed here in the Philippines with other members of the F4 band.

This time, Barbie will once grace Philippine television as Sherie on GMA-7's newest Asianovela in the afternoon block. Love At The Corner has started airing this week replacing Sakurano.

This afternoon show tells the bizarre love story that blossoms when you least expect it during the crossroads of life. Topbilled by Meteor Garden star Barbie Hsu and Taiwanese hottie Show Luo, viewers will enjoy this story of serendipity and taking chances.

Barbie Hsu plays Sherie, a young socialite, who grew up not knowing the harshness of the world outside her circle of rich comfort. Smart and beautiful, it seemed that her life would continue being the fairytale that it is, especially after her Prince Charming had asked her to marry him.

Show Luo plays Kyle, literally a starving artist who wanted to make it big in the city. Unfortunately, his friend disappeared with all his cash, forcing him to work as a cook in a restaurant to earn money for his dreams.

In an unexpected turn of events, two very different worlds collide as Sherie's car hits Kyle's bike, starting a zany story of tentative friendship and love in the craziest of places.

Sherie and Kyle's paths continually cross, and fate seems to play its tricks on their lives. As Sherie's personal fairytale seem to take a turn for the worse, will she find solace in the stubborn Kyle? What chaos will ensue as one's life slowly intertwines with the other? Will they find their destiny that started when they met in that little corner-street?

Follow Sherie and Kyle as they realize the hard and funny way that love can enter even into the most stubborn hearts. Watch Love At the Corner, Mondays to Fridays before Family Feud, only on GMA-7's Dramarama sa Hapon.
ADVERTISEMENT - CONTINUE READING BELOW