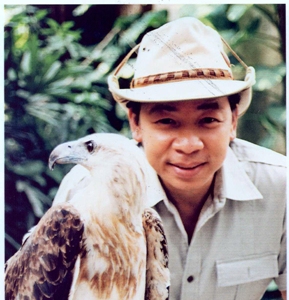 ---

One wrong move and it may cause your life.

Discover the life of men and women behind dangerous jobs this Sunday, January 11, in multi-awarded educational program Matanglawin, hosted by Kim Atienza.

Get to meet long-time jockeys Hermie Dillema and Jesus Guce as they share life-threatening experiences and accidents met in line of their duty.

Join Kuya Kim as he explores the Avilon Zoo and takes on the challenge of becoming a zookeeper for one whole day--taking care of wild and untamed animals such as lions.

Can Kuya Kim make it? Is it really worth compromising your own safety for the sake of your profession?

Find out all the answers this Sunday, January 11, on Matanglawin right before ASAP '09 on ABS-CBN.