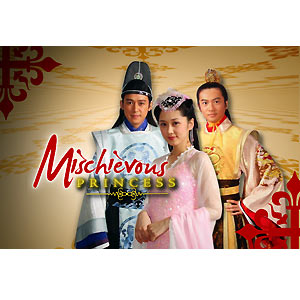 ---

Get to meet Asia's Robin Hood Jing-er and join her adventures and misadventures in the Taiwanese romantic comedy Mischievous Princess. It airs weekdays on ABS-CBN's Hapontastic block at 5:15 PM.

Concerned about the plight of the refugees that officials have been ignoring, Jing-er disguises herself as a man tagged as "Little Lobster" and steals money from rich clans for the benefit of the less fortunate people.

A sudden twist of fate crosses her path with Zhu Yun, an emperor pretending to be a commoner, and Bai Yun Fei, son of the Duke who is tasked to cause unrest on the empire.

The three later on find themselves in a compromising situation where they have to join forces and help each other to survive that resulted to the formation of a unique bond of brotherhood between them.

Things are bound to change though when Zhu Yun and Bai Yun Fei find out that Jing-er—aside from being a very beautiful girl—is also a princess from the former royal family.

Will their friendship last? Or will it be put to test especially when both royalties fall in love with the mischievous princess?