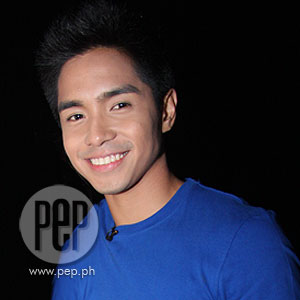 ---

This Sunday, January 18, at 10:30 am, Kay Susan Tayo (KST) offers human interest stories worth viewing by young and old alike.

Susan Enriquez meets the first ultimate Pinoy Sole Survivor, JC Tiuseco, in another survival challenge. Susan and JC are strapped to a 10-meter foil kite while riding a board. Can JC survive? And can Susan live up to the challenge, too? The two are set to give the audiences a different "high."

Susan also learns of the latest makeup and hair trends for 2009. She brings her two girlfriends to Salon de Manila for the ultimate makeover. Here are the ins and outs for this year's beauty and fashion standards.

KST also features "The Martians" (they're not alien creatures), the newest playground that can accommodate children. This is where parents can find inexpensive toys, all hi-tech and new, that the kids could ever want.

And for those carriers of excess "baggage" that hang around the waist as a result of the holidays, KST offers tips how to lose the additional weight and inches gained.

All these and more will be featured in the January 18 episode of the Sunday morning show, Kay Susan Tayo, on GMA-7.