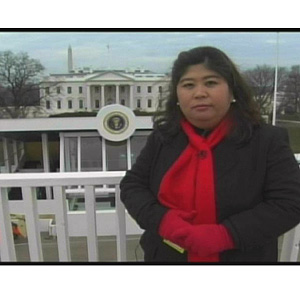 ---

Jessica Soho personally witnessed the inauguration of Barrack Obama Jr., when he took the oath as the 44th President of the United States of America and the first African-American to serve the country's highest office.


The Filipino broadcast journalist and vice-president of GMA News and Public Affairs traces the colorful history of the first black President of the U.S.A. Her documentary on Obama will be aired this Saturday, January 24, on the GMA-7 show Kapuso Mo, Jessica Soho.

Millions of people flocked to the Washington D.C. Capitol while millions of others watched the unfolding of this much-anticipated event, which took place at the West Front of the U.S. Capitol last January 20, 2009.

The former United States Senator from Illinois is the son of a Kansas-born mother and Kenya-born father.

But who is Barack Obama really?

How will his leadership affect the lives of Filipinos?

These are some of the questions that the TV host will attempt to answer during the January 24 episode of Kapuso Mo, Jessica Soho, which airs at 8:30 pm on GMA-7.