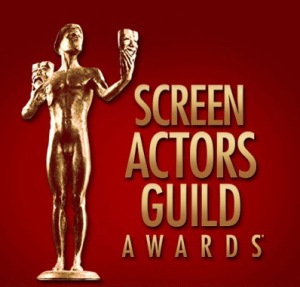 ---

The Screen Actors Guild (SAG) Awards is unique because it is the only one where Hollywoood actors themselves vote for their peers. Catch the 15th Annual Screen Actors Guild (SAG) Awards on January 26 at 9 am. The two-hour awarding ceremony will be aired on the Velvet channel (SkyCable channel 53), which is owned by Creative Programs, Inc., an ABS-CBN subsidiary.

The red-carpet event will take place January 25, 2009 at 8 p.m. at the Shrine Exposition Center in Los Angeles. SAG will honor outstanding performances from 2008 in 13 categories: five of them for film and eight for television.

Considered as one of the most prestigious award-giving bodies, the SAG honors the most outstanding film and television performances of the past year. The awards focuses on the cast of a motion picture, the individual performances of talents as well as the entire cast of a drama or comedy series. Essentially, the program recognizes what all actors know: acting is a collaborative art.

The most respected stars of today's generation will be part of the red carpet as the cast of the past year's noteworthy films and television programs get together with their colleagues for an emotional and memorable night.

This year, the Life Achievement Award will be given to James Earl Jones, the man behind the voice of Darth Vader in Star Wars and Mufasa in Disney's The Lion King.

Don't miss the 15th Annual Screen Actors Guild Awards with a live telecast on January 26 at 9 am, primetime telecast at 8:30 pm on the same day, and the encore telecast on January 31 at 10 pm on Velvet channel. Velvet Channel is available on SkyCable Platinum, SkyCable Gold, SkyCable Silver and other quality cable operators nationwide.