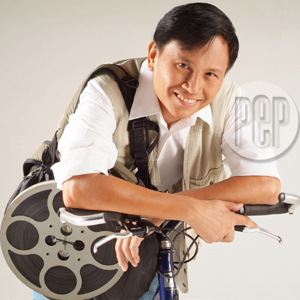 ---
GMA's newest program Sine Totoo promises what no other program can...that each and every episode of the show is a winner of a prestigious international or local award.
In this unique show, which will run every Saturday night at 11:15 p.m., GMA-7's News and Public Affairs Group airs its biggest award-winning episodes. Previous George Foster Peabody Winners, New York Festival World Medalists, Catholic Mass Media Awardees and US International Film and Video Festival Winners...all of these make it to the prestigious line-up of Sine Totoo.
Hosted by multi-awarded documentarist Howie Severino, Sine Totoo will not only show the never before seen director's cut version of these award-winners—it will also feature interviews and behind the scenes footage of the reporters and the production team that produced the award-winning episode.
This extraordinary show proves that great documentaries or magazine segments featuring the lives of real people also have the value and shelf life of a feature film.
ADVERTISEMENT - CONTINUE READING BELOW
Sine Totoo presents the pride of GMA-7's Serbisyong Totoo. Don't miss the opportunity to view these award-winners, the show will be running for just one season and will air every Saturday at 11:15 p.m.