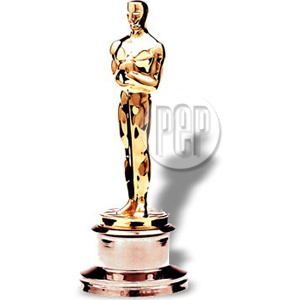 ---
The 79th Annual Academy Award ceremony, honoring the best in film for 2006 in 24 award categories, is scheduled to be held at the Kodak Theatre in Hollywood, California. Two-time Emmy Award winner Ellen DeGeneres has been chosen to host the program for the first time.
Leading the pack of nominees in this year's Annual Academy Award, is Dreamgirls, the same film that showed dilution at the Golden Globe Ceremony with a total of eight nominations; followed by Babel having seven, and The Queen and Pan's Labyrinth, both sharing six nominations.
For the four most distinguished major awards, the ambitious independent film Babel was nominated for Best Picture, along with other nominees, The Queen, The Departed, Letters from Iwo Jima, and Little Miss Sunshine. Golden Globe winner and this year's Oscar favorite Martin Scorcese is joined by Clint Eastwood, Alejandro González Iñárritu, Stephen Frears, andPaul Greengrass, for Best Director.
Leonardo DiCaprio (Blood Diamond), Ryan Gosling (Half Nelson), Peter O'Toole (Venus), Will Smith (The Pursuit of Happyness), and Forest Whitaker (The Last King of Scotland) were all given a nod for Best Supporting Actor. While exceptional performances of Penelope Cruz (Volver), Judi Dench (Notes on a Scandal), Helen Mirren (The Queen), Meryl Streep (The Devil Wears Prada), and Kate Winslet (Little Children) were all given recognition to compete and take home a golden statuette for the Best Actress Award.
ADVERTISEMENT - CONTINUE READING BELOW
Be one among the millions around the world to watch this prestigious and momentous Hollywood event. And be the first to see this year's Oscars fashion trend and other Hollywood surprises as high-profile celebrities walk the red carpet.
Experience the Oscar's 79th Annual Academy Award with all the excitement live from the Kodak Theatre, Los Angeles only on RPN-9 on February 26, Monday, at 9:00 a.m, with a primetime replay on the same date at 7:00 p.m.