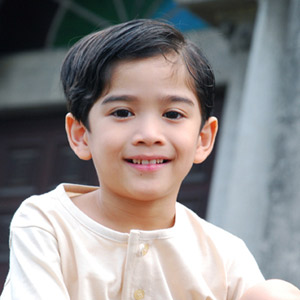 ---

Excitingtwists and turns continue to take place in the life of the "miracle boy" of May Bukas Pa, Santino (ZaijianJaranilla).

Though many were affected by what happened to Santino, a new world will unfold infront of innocent eyes of this young lad this week.

As the story progresses, the search for Santino intensifies as the residents ofBagong Pag-asa become worried about the location of the young lad. The head ofthe syndicate, Tatay Ben, (Johnny Delgado) will bring the miracle boy into thechaotic city. While Santino will be forced to beg for alms along the streets ofthe city (shot in Quiapo), Tatay Ben is planning to sell him to an interestedbuyer.

What will happen to Santino? How will he escape in the cruel hands of the syndicate?

Watch Santino as he experiences the other side of life on May Bukas Pa after TV Patrolon ABS-CBN.