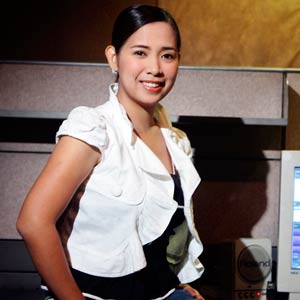 ---
Student by day, prostitute bynight. This has been the life for "Eva" a young girl who has been peddling herbody to fund her schooling.

ABS-CBN anchor Sol Aragones goes face-to-face with herto determine why so many students have gone to prostitution to finance theireducation on Kalye: Mga Kuwento sa Lansangan this Monday (June 1) on ABS-CBN.
Anthony Taberna will also be out on the streets as hetackles the purpose of commemorative plates being given by the LandTransportation Office. Anthony will determine if these plates are being abusedby the people who own them.
Finally, Atom Araullo will take what could be his last ride on a trolley onthe tracks of the Philippine National Railways (PNR). As PNR facesmodernization, trolley operators fear losing their only source of income. Ryan,who has been a trolley operator for ten years, said his daily earnings of P300has already gone down to P100 this year.
Join Anthony Taberna, SolAragones, and Atom Araullo asthey tell the streets' most enlightening stories on Kalye this Monday (June 1) after Bandila on ABS-CBN.