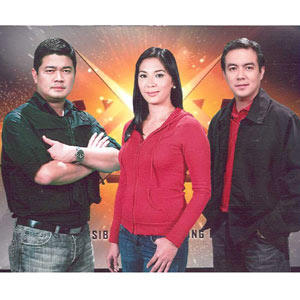 ---
Who are in favor and who are against the controversial Con-Ass?

Find out in the exclusive expose by Julius Babao this Saturday (June 6) on XXX.

Julius probes more on the voting process that occured last Tuesday that passed House Resolution No. 1109 that calls for the convening of a constituent assembly (Con-Ass) with the House and the Senate voting jointly on amendments to the 1987 Constitution.

Meanwhile, Pinky Webb looks into a pre-school in Las Pinas that continues to operate and accept enrollees for this school year despite the lack of permit from the Department of Education.

Alex Santos investigates how a local government employee in Bulacan managed to work in the municipality's treasury department after allegedly cheating his civil sub-professional examination.

Dont miss all these on XXX this Saturday (June 6) after Maalaala Mo Kaya on ABS-CBN.