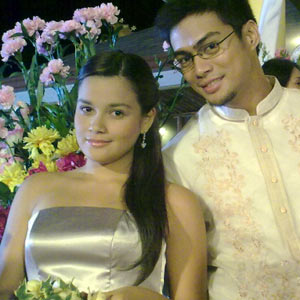 ---
Can two women, whose lives are entwinedby forces of intrigue and hatred, reconcile their differences to finally endthe lingering hostility that set them apart?

The surprising revelation on thetwisted fate of Iwa Moto and Yasmien Kurdi unfolds in the stirring finale of Dear Friend's third summer installment titled "Madrasta."
Still furious at Gellie (Iwa) formarrying her father Arnold (Gary Estrada), Sheila (Yasmien) schemes to destroyher step mom. She thinks Gellie is a gold-digger.
But an unfortunate accident kills Arnold, and Sheilabelieves that Gellie has a hand on the death of her father. Her revulsionagainst Gellie intensifies even more.
Unknown to Sheila, the personbehind the tragedy is a close and trusted friend. And this person also plans tokill her.
How will these unexpected misfortunesaffect the relationship of Gellie and Sheila? Will Sheila uncover the truthbehind these cover-ups? When will she finally accept Gellie as her step mom?
"Madrasta" is directed by Jay Altarejoswith co-stars MarcoAlcaraz, Kevin Santos and Dang Cruz.
Don't miss the finale of Dear Friend's "Madrasta" right after S.O.P. on GMA-7.