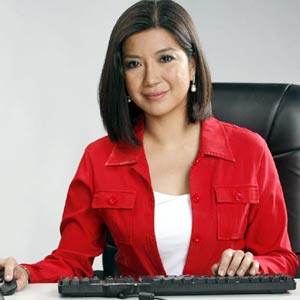 ---

This Friday, June 12, OFW Diaries celebrates Independence Day with featured stories on Filipinos working overseas.

Unfortunate news shocked the world when a very modern Air France plane, flight 447, crashed last May 31, 2009. The tragedy claimed the lives of 228 people together with the only Filipino on board, Arden Jugueta.

Arden's contract as a seaman has already expired and he was bound for home to be with his family. But for unforeseen events, the plane he took never reached its destination.

His wife Miguella Jugueta could not believe the sorry fate of his husband. For Arden's more than 18 years of working and traveling had always brought support for his family.

Only when management of Air France broke the news that no one survived the disaster did the family start to accept the truth of their beloved's death.

OFW Diaries tries to know what benefits and assistance that the family can receive as they grieve and recover from the horrific tragedy.

Meanwhile, Mildred Perez is in dire need of money. Especially when she lost her job in Hong Kong as a domestic helper. She filed a case against her employer who allegedly molested her. While the case is ongoing, she cannot work nor return to the Philippines. To survive, she collects garbage around the city. Her earning are then sent to Nueva Vizcaya.

One day, she discovered a large amount of money in the garbage cans. She found an envelope that had cash and checks amounting to HK$350,545 (2.1 million pesos). Instead of keeping it, she looked for the person who had lost the money.

It was an employee named Kitty who lost the said envelope. She was asked to deposit the money in the bank but she misplaced it. The envelope was returned to the owner while Mildred went back to collecting garbage for a living.

Get to know the story of Mildred's honesty and how she was subsequently blessed by her good deeds.

Join Kara David this Friday on OFW Diaries, June 12, right after the late night newscast Saksi over GMA-7.

ADVERTISEMENT - CONTINUE READING BELOW