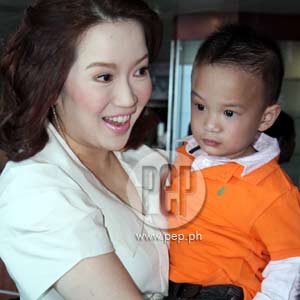 ---

We've seen her as a host, as an actress, and as an endorser. But how is Kris Aquino like as a mom?

Find out this Saturday (June 13) as the host of Pinoy Bingo Night exposes her family life to anchor Karen Davila on Wonder Mom.

Kris shares how she manages her busy schedule to be with her kids and how her eldest son Joshua learned to become an older brother to youngest sibling baby James. She will also give tips to working moms like her on how to choose the best yaya for your children.

Meanwhile, Karen Davila will teach you how to instill good study habits on your children especially now that the school year has already began.

Karen also tackles the case of separation anxiety and helps Mommy Jeanette with her 4-year-old son Gabby who doesn't want to go to school without her at sight.

Don't miss all these this Saturday (June 13) in Wonder Mom, 9:45 AM on ABS-CBN.