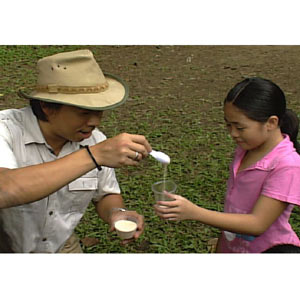 ---

More exciting experiments are coming your way this Sunday (June 21) on Matanglawin.

Kuya Kim will be joined by Goin Bulilit stars Cha Cha, Miguel, Aaron, at
Basti to know more about plants and how they breathe through the process of photosynthesis.

Using vinegar, baking soda and film canister, the country's Trivia King will also make an instant rocket launcher.

And did you know that there is one animal capable of walking on water? This is the Philippine Sail Fin Lizard which can also stay underwater for 15 minutes.

What if man tries to walk on water? Will he float or will he sink? Find out in the exciting episode of Matanglawin, airing this Sunday (June 21), 11:00 AM on ABS-CBN.