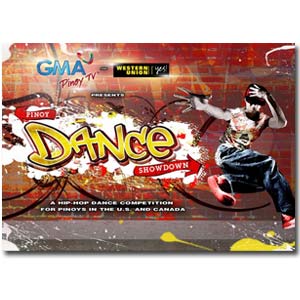 ---
Does your crew have what it takes to be the best Pinoy hip-hop dance crew in the United States and Canada? Do you know a group that can bust moves and set the dance floor on fire?
Prepare to be served with some ground-shaking moves and exhilarating stunts as GMA Pinoy TV presents the Pinoy Dance Showdown!
The search is open to hip-hop crews composed of 5 to 7 members, male or female, legal residents of the U.S. or Canada. At least 4 of the crew members should have Pinoy roots and the minimum age is 15 years old.
Ready to bring it on? Interested dance crews need to register online at www.gmapinoytv.com/pinoydance according to their respective areas: US East Coast, US West Coast, Canada East Coast, and Canada West Coast. Interested parties can provide a link to their dance video.
Your group may be on your way to becoming the first ever Best Kapuso Dance Crew. Let those hip-hop moves loose and register your hip-hop dance crew now!