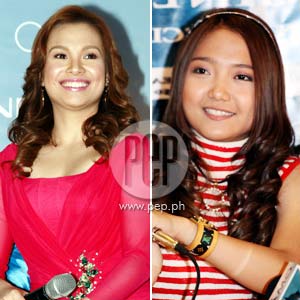 ---

ASAP '09 joins the whole world inremembering one of the greatest music icons of all time, Michel Jackson,through a special tribute for the King of Pop this Sunday.

Different shows have done it. Andnow, it's ASAP's turn to relive the songs that have touched the heartsof millions of people around the globe. Feel MJ's presence as the bigstars of ASAP '09 perform a Michael Jackson medley.

On a lighter note, as they turn ayear older, Pop Princess Sarah Geronimo and World Champion Jed Madela will present productionnumbers that their fans wouldn't want to miss. This Sunday, July 5, will also be the kick-offof Sarah's month-long celebration.

Two international stars will coloryour afternoon as international singing sensation, Charice renders a songas a message of thanks to her thousands of supporters for her successfulmajor solo concert held recently while international superstar Lea Salongacharms the audience with her beauty and voice.

Get ready to be starstruck as MegastarSharon Cuneta perk up the ASAP stage with the kiddie songs included inher latest album.

Prepare to shout out loud and feelthe school spirit as the UAAP kicks off on the variety show of the Kapamilya Network.


Reminisce and relax as ASAP '09 pumps up viewers with energetic performances this Sunday, July 5, after Matanglawin on ABS-CBN.
ADVERTISEMENT - CONTINUE READING BELOW