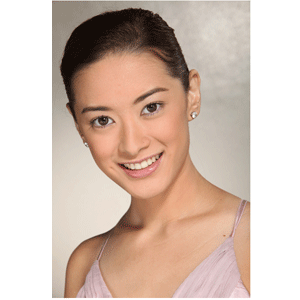 ---

The issues that people thoughtwill put Maricar Reyes down did not stop the beautiful actress from facinglife with her head held high. And as she stars in her biggest break on Philippine TV, YourSong Presents Gaano Kita Kamahal, Maricar is ready toprove that she has what it takes to be an actress.

First seen (as an actress) in ILove Betty La Fea, wherein she portrayed the character of Candy, Armando'sfirst love, many have noticed how Maricar pours her heart out in the craftshe chose to be in. Her appearance as a taong grasa (vagrant) on May Bukas Pa have giventhe public a hint on how fiery Maricar's passion is when it comes toacting.

Instead of sulking in her room, Maricar has opted to continue working. The gamble paid off when she was given lead star status in this Sunday afternoon soap opera airing on ABS-CBN.

In Your Song Presents Gaano KitaKamahal, Maricar will be giving life to the character of a piano teacherwho will fall in love with a guy (Sid Lucero), who's already committedto someone (Jodi Sta. Maria). Their passion for music will give wayto a forbidden romance.


In an interview with PEP (Philippine Entertainment Portal), Sid said that he had some difficulty portraying the role of a keyboardist since his character was supposed to be very good in playing the piano. He had to take up lessons to effectively portray his role.


When asked to describe his leading lady Maricar, he said, "Even in the wee hours of the morning, tuloy ang trabaho niya, kahitpuro iyakan ang mga eksena niya. She keeps a real cheerful mood. Pati'yong mood namin, nagiging light dahil magaan siyang katrabaho."


Sid revealed that he met Maricar when he was still studying in Ateneo. Does he know how affected the actress is by the controversies surrounding her?

"I don't know how the whole thing affected her, but you know, I amrespecting her a lot on how she's handling the situation. Very painfulpara sa isang babae 'yun, but she's handling it as if nothing happened. Tuloy ang trabaho niya. She goes to work na parangwalang nangyari. She's making the most out of it. That's the best wayto handle it."

Sid also told PEP that he will be part of DahilMay Isang Ikaw, the upcoming teleserye starring Jericho Rosales and Kristine Hermosa.


YourSong Presents Gaano Kita Kamahal starts airing this Sunday, July 5, afterASAP '09 on ABS-CBN.
ADVERTISEMENT - CONTINUE READING BELOW