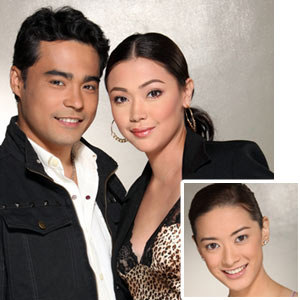 ---

In the July 12 episode of Gaano Kita Kamahal, the illicit love affair of Amy (Maricar Reyes) with Obet (Sid Lucero) was discovered by Dante (Rey PJ Abellana), the father of Amy.

He was so angry at his daughter that he threw her out in the streets and left her there even though there a raging storm outside. Fortunately, a male friend passed by to assist her and provide shelter to Amy. When Simon learned that Amy was having an affair with a married man, he advised her to save herself but Amy could only exclaim, "Mali ako kaya pinagdudusahan ko 'yon ngayon." She later pointed out, "Sino ba ang gustong ma in love sa may asawa? Hindi pinaplano yun."

Amy decided to break off her relationship with Obet but the latter will refuse since he only felt loved and secured in the arms of Amy.

They become distracted by the fact that Obet's son becomes missing inside a mall. As the story unfolds, Carmela (JodiSta. Maria) gets shocked and angry upon learning that her son islost. But she even gets the biggest shock of her life when Amy (MaricarReyes) brings Josh back home. Carmela starts to smell something fishy andso she decides to break away from Obet (Sid Lucero). Meanwhile, their separationwill prompt Obet to ask Amy if she wants to live in with him.

Will Amy accept Sid's live-inproposal?

Find out as the answer is revealedthis Sunday, July 19, on Your Song Presents Gaano Kita Kamahal on ABS-CBN, airing right afterASAP '09.


ADVERTISEMENT - CONTINUE READING BELOW