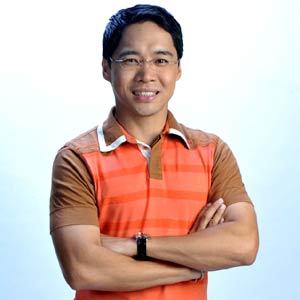 ---
Withor without threats, expect ABS-CBN anchor Anthony Tabernato continue with his exclusive exposes, accurate reporting, andanalyses on national issues in his radio and TV programs.
Theco-anchor of DZMM's Dos Por Dos and ABS-CBN's Umagang Kay Ganda and Kalye said he is already used to receiving threats on his life. He, however,maintained that these won't stop him from being a hard-hitting commentator anda persistent reporter.
"Atthe end of the day, it's my children's future that is at stake. I can't just besilent when I can see people engaging in corruption and disrupting peace andorder," he said.
Thatis why on his radio and TV programs, Anthony makes it a point to tackle andgive his take on critical issues concerning the nation.
This Monday (July 27) on Kalye: Mga Kuwento ng Lansangan,Anthonywill unveil the real state of Filipino families amid what the government claimsas the highest ever economic growth in the country's history as measured by thegross domestic product.
ADVERTISEMENT - CONTINUE READING BELOW
Aside from his interaction with people and hisimmersion in their lives, people are also sure to watch out for his commentaryon the administration's efforts against poverty.
"In Kalye, we don't only write orexperience the stories ourselves, we also get to share our views aboutthem," Anthony said.
Meanwhile, SolAragones and AtomAraullo will also be reporting on other aspects of the state ofthe nation. Sol will check on the condition of President GloriaMacapagal-Arroyo's infrastructure projects while Atom will interview MelissaRoxas, the Fil-Am activist reportedly abducted and tortured by the military.
Join AnthonyTaberna, Sol Aragones, and Atom Araullo as they expose the realstate of the nation this Monday, (July 27) on Kalye right after Bandila on ABS-CBN.