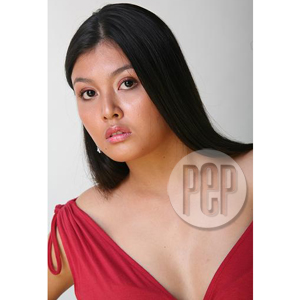 ---
Despite being tagged the diskarte queen, it turns out thather diskarte earned her only a quick stay inside the house. On March 25, JasminEngracia—the Davao native with a penchant for gambling—had her luck run outon her as she became the first housemate to be officially evicted.
The first ever eviction night kicked off with a performanceby the Pinoy Dream Academy scholars, led by Grand Star Dreamer YengConstantino. It was indeed a jovial night, with the audience happily showingsupport for their favorite housemate. But the four nominees stayed silent forthe duration of the show.
Gee-Ann was the first to be informed of the good news,erasing the tense look on her face upon learning that she will continue to livein Kuya's house. She also received the most votes, receiving 43.37 percent.Kian, who received 25.19 percent of the votes, breathed a sigh of relief andnodded when he learned that his stay was to be extended as well; and it waseven better news for him, since he would be exempted from tomorrow's nominationnight as well.
So it was between Bea and Jasmin, the two who had incurredthe most votes among the housemates. Bea couldn't help but shed a few tears asshe tensely awaited the result. But, like any card game, a 50/50 chance is thebest one could receive; and it was Bea who received the big payoff, and 20.62percent of the votes. And ironically, it was she who cried for her evictedhousemate as Jasmin, who accepted her fate with a rather sad look on her face,quietly saying "Okay lang" to Bea as she bid goodbye to the others.
Jasmin emerged from the house and in front of the liveaudience with a large picture of her with the housemates, a memento of hermemorable, albeit short stint inside the house. After watching a short tribute,she delivered a short message to everyone, saying: "Nagpapasalamat ako sa lahatng suporta sa akin. Alam ko na this is God's will, kung ano mang mangyayari,it's okay, kasi it's really God's will." Jasmin's 10.82 percent share of thevotes was not enough to save her, however.
ADVERTISEMENT - CONTINUE READING BELOW
Who will be the next four to be placed on the hot seat?Stayed tuned to Pinoy Big Brother Season 2 every night.