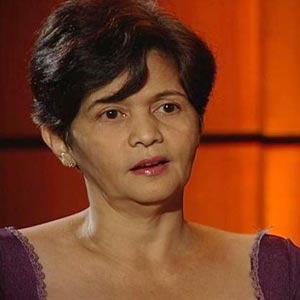 ---
Former sexy actress Janice Jurado narrates the story of her drug addiction and survival on I Survived, airing this Thursday (August 6) on ABS-CBN.

Anchor Ces Drilon will cut deep into Janice's life, starting at the prime of her showbiz career, when she became an alcoholic. She lost showbiz projects and neglected her children who were young adults during those times. She even became a star showgirl in a nightclub.

Taking drugs enhanced Janice's capacity to deliver her lines better and be more daring in shows. She was able to temporarily escape her problems as well. However, she lost control of herself and also lost the trust of her showbiz colleagues.

One night, she injected herself with ten shots of nalbuphine, a painkiller. She thought the syringe needle was left inside her so she punctured herself with a clothesline wire to push the needle from her shoulder to her hand. She almost died of overdose and tetanus. She was in a coma for almost a year.

After going through detoxification and soul-searching, Janice is now drug-free. Now, she wants to serve as a "warning" to others.

Janice is best remembered for being a star in the '80s comedy show Duplex.


Join Ces Drilon as she uncovers Janice Jurado's fight against drugs this Thursday (August 6) on I Survived, after Bandila on ABS-CBN.