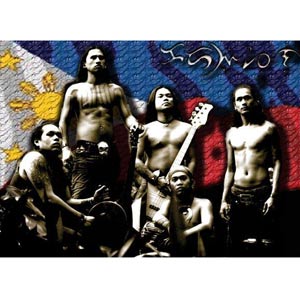 ---
Filipino band Kadangyan and soloist artist Jessa Mae Gabon battleit out with other Asian talents for the chance to be crowned SUTASI winners asthe Asian Talent Search airs its grand finals on Q Channel 11 this Sunday, August 9.
After 6 episodes, 9 finalists coming from Northeast Asia,South Asia, and Southeast Asia were chosen outof 37 contenders. Battling for the band title are Infinity of Sound, JalebeeCartel, and Great Spy Experiment. Meanwhile, Gabon goes against other solofinalists Liu Jin and Nikhil D'Souza while Kadangyan competesagainst Biuret and Cassini's Division in the wildcard category.
A five-piece band which started in Cebu Cityback in 2000, Kadangyan brings into their music inspiration for the human souland awareness of the environment. Fusing modern instruments with indigenousones, Kadangyan gives listeners a feel of the Philippine ethnic culture. Gabon,on the other hand, is a Marikenean who started singing at the age of 9. She isa belter who has a versatile voice and a style which matches any genre whethers its pop, R&B, soul or jazz.
ADVERTISEMENT - CONTINUE READING BELOW
SUTASI winning finalists will share over one million USdollars in cash and prizes including the opportunity to co-write withsuccessful and internationally-famous songwriters, record an album withcommercially successful producers, and embark on a global marketing and promotioncampaign which includes a starringrole in a music video for worldwide release.
Witness Pinoy talents on the rise to stardom. Catch thefinale of SUTASI this Sunday, August 9, at 5 pm, on Q Channel 11.