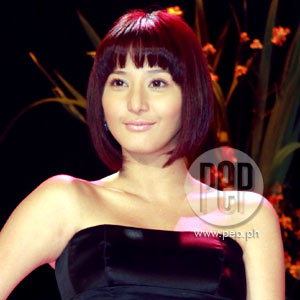 ---
What is life after a sex video?



Almost all of the latest cell phone and laptop models today boast of having built-in video cameras. With this digital advancement, anyone can now record videos anytime and anywhere. This easy access to recording gadgets has resulted in a profitable yet very taboo market—sex videos. Now, DVDs and Mpegs of sex scandals are selling like hotcakes in DVD stalls and cell phone shops.



Recently, actress Katrina Halili made headlines after explicit videos of her having sex with Hayden Kho circulated on the Internet and propagated via cell phone and e-mail. The video was a big blow to her career and personal life. To help herself recover from the incident, Katrina now focuses on rebuilding her career again. Award-winning journalist Sandra Aguinaldo visits Katrina in one of her tapings and checks what life has been for her a few months after the controversial sex scandal.



Sandra also meets "Emma," not her real name, who admits to having a videotaped sex with a foreigner. Emma claims she only allowed the recording because her sex partner promised her it was just for his personal collection. A year later, the video surfaced on the Net. Emma has no choice but to endure the taunts and reproachful looks being thrown at her now. All she wants is for the video to be pulled out of circulation in the web.



Join Sandra Aguinaldo as she documents how these women rebuild their lives after their sex scandals in her I-Witness documentary "Life after Sex Video," airing this Monday midnight on GMA-7.

ADVERTISEMENT - CONTINUE READING BELOW