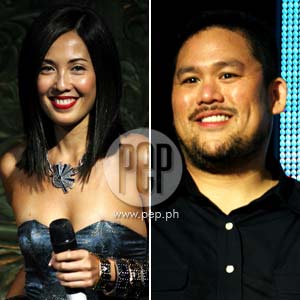 ---
The road to fashion fame starts on the runway.

That is the tagline of Project Runway Philippines, which will be airingits second season starting this Wednesday, August 12, 2009.

Watch how the 13 aspiring fashion designers from all over the Philippines willovercome the innovative challenges in this reality talent show. It will airevery Wednesday starting August 12 at 10 pm on ETC (UHF Channel SBN 21,SkyCable Channel 16, Destiny Cable Channel 30 and Cable Link Channel 48).

Who among them will have the chance to break into the exclusive Philippinefashion scene?

Hosted by Teresa Herrera with mentor Jojie Lloren, witness the intense showcaseof talent and ingenuity as the new batch of designers conquer the world offashion. See how each designer evolve under pressure as they face moreinnovative challenges under the scrutinizing eyes of supermodel Apples Aberin,renowned designer Rajo Laurel and other guest judges.

Over the next couple of weeks, the contestants will study under the tutelage offashion designer and School of Fashion and the Arts (SoFA) professor JojieLloren.
ADVERTISEMENT - CONTINUE READING BELOW
The winner of Project Runway Philippines Season 2will earn his/her rightful spot in the Philippine Fashion Week. The title alsocomes with a cash prize of P500,000; an editorial in Preview magazine;sewing machines from Brother International; a designer package from MannequinInc.; and a summer scholarship from SoFA's European partner school InstitutoMarangoni.

Project Runway Philippines Season 2 had its grand launch at the Embassy,The Fort last Friday, August 14.
Rajo Laurel emphasizes that viewers will get to meetdifferent kinds of people who want to be the next famous designer in thefashion world.
"The kids are more diverse because they come fromdifferent backgrounds. They're not all fashion people. We have entertainers,interior designers, and we even have an accountant. You know, it opens up theworld of fashion."
Tracy Abad, the host of the event, asked the judges todescribe Project Runway Philippines Season 2 in one word.
Apples Aberin said in a mysterious tone:"scandalous" while Rajo Laurel chose "salacious." According toMerriam-Webster, the synonym of salacious is lustful.

Rajo explained: "Maraming hardships na ginawa yung mga designers, mga models. If you watchtalaga, it's survival of the fittest. Honestly, we wanted to have a mediconboard. It was utterly challenging. That's all I can say, otherwise, I'll oweSolar Entertainment [the producer of the show] six million pesos.
ADVERTISEMENT - CONTINUE READING BELOW

Ms. Aberin even added: "There were so many emergencies in this show."


Why is Project Runway Philippines something that weFilipinos can be proud of?

The female model and lifestyle feature writer answered by saying, "One thing isthat we are discovering really great Filipino talents in this show. And thatwas one of our visions for the show."


CONTESTANTS. Every week, the 13 contestants will be given designchallenges to test their creativity, resourcefulness, and even their attitude.

Get to meet the 13 aspiring designers of Project Runway Philippines Season2:

Cherry Veric "The Glam Queen"
27 years old
Designed formal wear in Saudi Arabia and China
Hanz Conquilla "The Small Wonder"
27 years old
Dropped out of college, pursued fashion design
Been designing for 9 years to earn his keep
Hazel Sta.Ana "Tiny but Feisty"
23 years old
A registered nurse who feels challenged by her short frame
Jas Cristobal "Ms. Congeniality"
35 years old
An accountant and a self-proclaimed fashion designer
ADVERTISEMENT - CONTINUE READING BELOW
Personal designer and stylist to her officemates
Free spirited, everybody's best friend
Manny Marquez "The Magician"
37 years old
Master technician in creating clothes and has his own designshop.
He can actually do magic tricks
A soon-to-be-dad.
Meann Santos "The Chic Chick"
21 years old
The baby of the batch
Landed a design job fresh from college
Her fashion statement goes: "I'm not just anotherdressmaker."
Patrick Galang "The Prodigy"
25 years old
Juggling a call center job and a fashion designer career
Dreams big for his family
A pretty familiar name in fashion magazine pages
Pau Geronimo "The Drama Queen"
23 years old
Can create different lines of ready-to-wear, gowns, cocktaildresses
Won top awards at the 2nd Philippine Jewelry DesignCompetition
Randy Leaño "The Diva"
32 years old
A P.E. teacher by day, a costume designer by night
Interesting trait: obsessive compulsive
Richie Bondoc "The Preppy Charmer"
29 years old
Grew up with a dressmaker mom and he took over his mom'sbusiness when she passed away
ADVERTISEMENT - CONTINUE READING BELOW
A medical technician
Russell Villafuerte "The Fashion Rebel"
25 years old
A self-proclaimed nomad in college
Graduate of Interior Design
Jack of all trades
Santi Obcena "The Smooth Talker"
24 years old
Shifted from performing arts to fashion arts
Tracy Dizon "Spunky Momma"
26 years old
Style: spunky
Landed stints in some TV programs and in retailmerchandising
Single mother who is taking care of her son