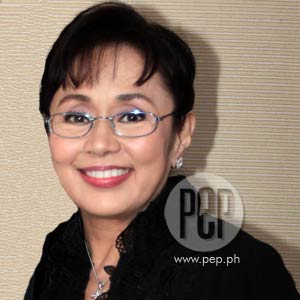 ---
After her special dance production last Saturday, Vilma Santos will now open her home as viewers get to know the respected actress as a mother, sister and friend for the third episode of Vilma: A Woman for All Seasons on ABS-CBN.

Vilma's eldest son, Luis Manzano, is pleased with the TV special for his mom. According to him, it is a wonderful project that ABS-CBN did for the iconic actress as all aspects of her life are showcased in the special. Added to this, he confirmed that his mom really dances in their home everyday so he wasn't shocked when he saw the episode last week. As a matter of fact, he gave his mom an iPod as a gift wherein he saved all of the actress' favorite '80s dance tunes for her "dancing sessions" at their house.

The son of Vilma and Edu Manzano added, "She's an unbelievable mother. She's the epitomy of kulit. When she asks me if I ate already then I say I'm ok, she'll come back after 5 minutes then return again after 10 minutes just to check up on me. She wants me to be ok all the time. She's very, very loving which I think is something I got from her. She's very sweet and she knows that she's makulit."

Aside from Luis, the Kapamilya Network also interviews Vilma's husband of 17 years, Ralph Recto and their son Ryan Christian. Serving as the host of this installment is Angel Locsin.

This coming Saturday, August 15, for the very first time, Vilma opens the doors of her home and welcomes viewers and fans to take a tour around her house in Alabang to see who Vilma really is as a family woman.


BUDGET CONSCIOUS. Another side of Vilma will be exposedthis weekend when the TV special reveals thatshe is actually hands-on when it comes to her finances. Despite her very busy schedule,Vilma admitted that she makes time to compute the budget of their family."I stick to my budget. I tell them we can't overspend. Through receipts, I even compare our past month's expenses with the current."

The Star for All Seasons is reallycareful when it comes to their hard earned money. In fact, she always getsher change even if it's only one peso. "I know how it feels to lose money.I've learned that it's something you work hard for and it shouldn'tbe wasted."

Rumor has it that Gov. Vi is the samewhen it comes to the provincial budget! Learn other interesting triviaabout the Star for all Seasons this weekend.

Watch out for the third episode of Vilma: A Woman for All Seasons this Saturday, August 15, on ABS-CBN, after Maalaala Mo Kaya.
ADVERTISEMENT - CONTINUE READING BELOW