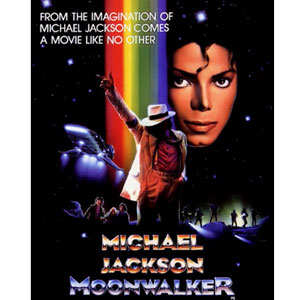 ---
Q Channel11 pays tribute to the late King of Pop, Michael Jackson, with two specialfeatures airing on two consecutive Sundays this month. Michael Jackson: Moonwalker, the first of the two special features, highlights the music icon's artistrythis Sunday, August 16.

Released back in 1988, Moonwalker is a compilation of short films about Jackson—who wouldhave been 51 on August 29—and music videos of songs from his album Bad.The film title, chosen by Jackson himself, was named after his trademarkmove called the Moonwalk.

The film opens with the music videoof his famous song "Man in the Mirror." It then transitions to a shortnarrative about Jackson's life, which is also a condensed account of hismusical journey, from The Jackson 5 hits "I Want You Back, "ABC," and "TheLove You Save" to Thrillerclassics "Beat It," "BillieJean," and "Human Nature." Moonwalker also features short films, which are mostly extendedversions of Jackson's music videos for the songs "Bad," "Speed Demon," "Leave Me Alone," and "SmoothCriminal."
ADVERTISEMENT - CONTINUE READING BELOW

Celebrities like Jackson 's ownbrother, Jermaine, SylvesterStallone and Tina Turner also make appearances in one of the videos. OtherJackson hits-from "Leave Me Alone" to "Smooth Criminal"—are also featured.

MichaelJackson: Moonwalker airs on August 16, 9:10 pm. The second MJ special titled Inside the MichaelJackson Mansion: Never Can Say Goodbye follows on August23 only on Q Channel 11.