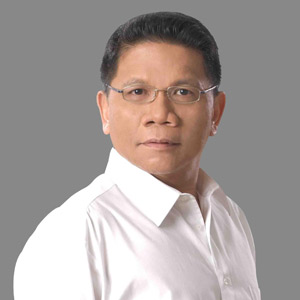 ---
From the dark alleys of urban cities to thehallowed halls of high-ranking government offices, Mike Enriquez and his teamof Imbestigador won't let up on anomalies and problems often overlooked andunsolved.

For nine strong years, Imbestigador strives to extract accountability for any wrongdoingsof different individuals, and deeply probes into unusual types of gimmickry,hoax, frauds, and deceptions being employed by crooked entities.

"There is a genuinewillingness to help people here. Not rich people, not established people, butthe downtrodden, the poor, the abused who have no access to lawyers, to courts,to law enforcers. We bring the cases brought to our attention to the proper lawenforcement agencies," said Mike Enriquez, thefearless TV host behind Imbestigador,who seeks straightforward answers from the highest-ranking government officialsto ordinary citizens crying for justice and equality.

Child Offenders (Mga MuntingSalarin), to be aired on Saturday, August 22, is a comprehensiveanalysis of the Juvenile Justice Welfare Act. Imbestigador met children in conflict with the law as young as 13years old who have taken a detour to delinquency. Some of them were involved ingrave offenses such as kidnapping, murder, rape, drug pushing and theft.Enriquez personally seek answers from the authorities of how they implement thelaw on sensitive cases involving minors.
ADVERTISEMENT - CONTINUE READING BELOW

On its ninth year, expect Imbestigador to continue with its advocacy until justice is served,no matter how difficult it could be attained. As Mike Enriquez puts it, "Hindi namin kayo tatantanan!"

Imbestigador, airs every Saturday, after Kapuso Mo, Jessica Soho on GMA-7.