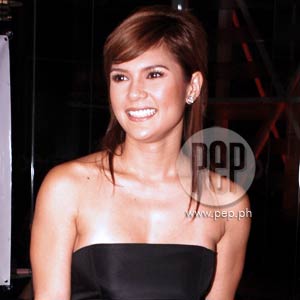 ---
How's life for singer-actress Vina Morales after givingbirth to her first child? Now a doting mom to her four-month daughterCeana, Vina shares with Wonder Momanchor Karen Davila about the new challenges in her life this Saturday, August 22, 2009.

Vinawill look back at her experiences when she was pregnant and how she managed towork and go on a U.S. concert tour despite her condition. Vina gave birth to her child with Cedric Lee last April 25, after undergoing labor for almost 20 hours.

Accordingto Vina, her perspective in life may have already changed, including herlifestyle, but not her sexy physique which she managed to maintain. Othermoms would want to know her secret in keeping her body fit and sexy.

Aftertalking to Vina, Karen meets child star CJ Camo to go around a candy factory tofind out how this favorite kiddie treat is being made. They will also give kidshelpful tips on how to keep their teeth healthy and away from cavities andtooth decay.

Watchthese stories this Saturday, August 22,in Wonder Mom, 9:45 AM on ABS-CBN.
ADVERTISEMENT - CONTINUE READING BELOW