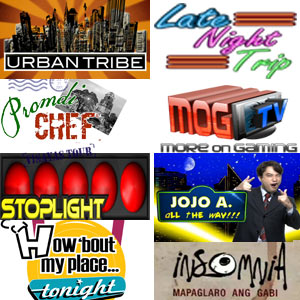 ---
TV5 continues its plan to offer innovative programs intelevision. With its TV block called Late Night Trip,the one-year-old TV network is set to air new shows that promise to be differentfrom the usual shows being offered by the two giant networks.
In a press conference held recently for the network's latenight programming, TV5 vice president for brand management Jasper Evangelistagave a short report on how their network have progressively become competitivewith other TV stations, especially on primetime and weekends.
Given this trend, TV5 wants to give attention to the late night timeslot to catch the attention of the audience who sleep very latein the evening. This prompted to form the Late Night Trip.
Mr. Evangelista said in his "progress report," TV5 stands for innovation, so we always comeup with something new. Of course,sometimes it's risky but, again, we learn, we tweak, and we make sure they'reall competitive. We're very strong onweekend, on primetime, one thing we have to fill up in terms of the gap in theportfolio is late night. Right now,we're starting to fly already and the reason is because of the new programs [ofTV5 in Late Night Trip]."
ADVERTISEMENT - CONTINUE READING BELOW
Each day of the week starting at 11:30 p.m., TV5 brings shows that aredifferent from the documentary-driven programs of their rival stations.
For Monday, they have the Urban Tribe that featuresthe Fiesta House Band called Tribomanila. This five-member group will feature different interests of men and howthey keep up with different urban and social settings.
Minco Fabregas, son of veteran actor Jaime Fabregas, addedeach member will "discover Philippines—we discover night life, people, places,sporting events, and personalities."
On Tuesdays, Chef Jose Mari Gaston will show the televiewersthe best-tasting food in different provinces around the country in PromdiChef.
"It's not just an average cooking show, it's actually atravel and cooking show in one," said Promdi Chef's brand manager TrinaChing. "[The show] will tell theaudience about what's good about [one] place—not just the good dishes there butalso the best places to stay."

It's time for long-running motoring and motorsports program StoplightTV on Wednesdays. From Studio23, Stoplight TV transferred to TV5 to give the viewers a different motoringlifestyle program.
ADVERTISEMENT - CONTINUE READING BELOW
Program host DJ Matt Montoya said during the pressconference, "We believe that each and everyone in this room uses some sortof transportation—your car, motorcycle or public transport—lahat 'yongtina-tackle ng Stoplight TV in a very light manner. We're having quite a lot ofentertainment na normally hindi ninyo napapanood sa normal lifestyle program."
TV5 gives viewers a chance to hang out with two of well-known chefs in the country, executive chef of Embassy Cuisine Fernando Aracamaand head of Bistro Group of Restaurants Chef John Cu-Unjieng, in the show How'Bout My Place Tonight?
Its director, Butch Ilige, described the show by saying, "How'Bout My Place Tonight? is a culinary show that airs every Thursday11:30 pm. The objective of the show hereis to create quick and easy recipes."
Before the weekend starts, MOG (More on Gaming) TV updatesthe TV5 viewers about the latest in gadgets and games.
E-Games vice president for marketing Ed Pasion told themedia, "Everybody here is a geek in the sense of enjoying gadgets and enjoyingmovies or enjoying games. Anybody fromthe ages way back from Pacman to the new games right now, everybody, once upona time, enjoys playing games. The roleof MOG TV is to showcase again that gaming is a part of our life, a partof our lifestyle."
ADVERTISEMENT - CONTINUE READING BELOW
Topping all these weekday shows is the show of former That'sEntertainment member, Jojo Alejar, called Jojo A. All The Way!
Did he just copy the late night talk shows inthe US? "Obvious naman, di ba?"exclaimed Jojo.
He continued, "But the different thing about our show hereis it's a late night show similar to that of United States, I copied it, pero itshows Filipino issues and concerns. That would probably make us different."
Lastly, before you hit the sack make sure to check out thehippest and naughtiest game show that will pilot in September, called Insomnia,which will be shown right after JojoA. All the Way!
With these new set of programs, TV5 aims to stay competitive withtwo giant networks by sticking to the core values of the network which are, accordingto Mr. Evengelista—innovative, relevant, and spirited.