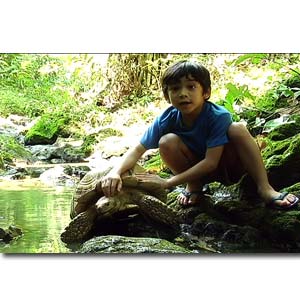 ---
The country's trivia king gives the "miracle boy" of May Bukas Pa a unique birthday treat this Sunday (August 30) on Matanglawin.

Kim Atienza, together with his animal friends, surprises Zaijan "Santino" Jaranilla and answers all his questions about animals. One of which is whether animals get to go to heaven when they die and actually meet Bro.

As Kuya Kim answers the birthday boy's queries, he will also showcase animals with unique special abilities this Saturday like the King Fisher that knows how to do the "hovering trick" and the crow that can fetch a ball and play basketball.

Get to see a felis catus or domesticated cat do the hula hoop and a chicken dancing the "tinikling."

Don't miss all these on Matanglawin, this Sunday (August 30), 11:00 AM on ABS-CBN.