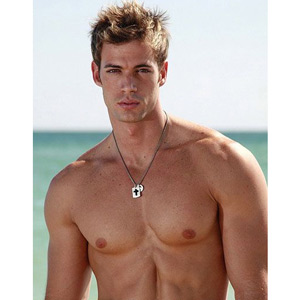 ---
Who is thisgorgeous hottie with huge biceps and perfect abs that fires up weekdayviewing on ABS-CBN? He is none other than William Levy, the male lead of the afternoon Mexicanovela Maria De Jesus.


William or William LevyGutierrez started out as a model before he ventured into acting in 2005. He first appeared on television in the telenovela Olvidarte Jamas,which was instantly followed by three other series in less than two years.


The 29-year-old Cuban hunk was fully catapulted to stardom in 2008 whenhe got his first starring role as Juan Miguel in Televisa's hit romanticseries Cuidado con el Angel (currently airing on ABS-CBN with the title Maria De Jesus) that earned him recognition and gave him his firstever acting award. William also ventured into film and theater, making him one of the hottest and most sought after Latin American actorsto date.


Recently, he topped Quien magazine's 12 Sexiest Men list andPeople en Espanol's 50 Most Beautiful. Keep watching William Levy as JuanMiguel in Maria De Jesus, airing weekdays after Kambal sa Uma onABS-CBN.