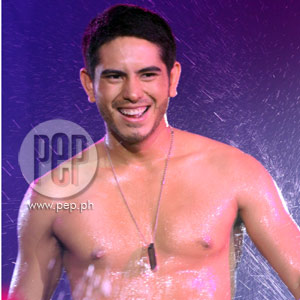 ---
Gerald Anderson's versatility as an actor is proven again in ABS-CBN's Tiagong Akyat.

Gerald neverfails to surprise the viewers with every character he portrays; hemanages to reinvent himself in every project. He surprised everyone when he went topless for the 2009 Cosmo Bachelor Bash held recently at the NBC Tent. Click HERE to view more photos of the event and HERE to watch the video.

On this week's episode, Tiago (Gerald)settles in a new province where he's tagged as the "Robin Hood" of theplace because he and his gangmates help people and victims by robbingthe rich men. His close friends decide to call themselves the Tiagong Akyat gang and they steal from the rich to give to the poor. They incur the wrath of Mayor Vincent Fajardo (Jason Abalos), of course. So, how will the politician get back at Tiagong Akyat?


On the other hand, even if it's hard for him, Tiago triesto win the love of his son, Martin. Meanwhile, a new woman enters inthe life of Tiago who will easily grow close to his son. Who could itbe? Will love spark between Tiago and the new character?

Watch Gerald perform more dangerous stunts in Agimat: Mga Alamat ni Ramon Revilla presents Tiagong Akyat, airing on ABS-CBN every Saturday.