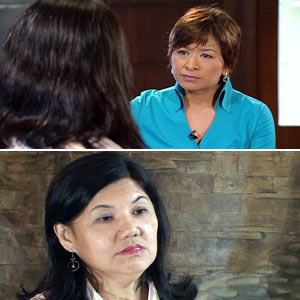 ---
Thisyear, nearly 200 people have died of dengue, while more than 16,000others have been hospitalized according to the Department of Health.Two who were lucky to survive were two siblings, one of them was justfour months old.
CesDrilon will hear the story of these two children's mother, who saw themsuffer and almost lose their lives to dengue this Thursday (September 24) on I Survived.
Latestdata from the DOH's National Epidemiology Center (NEC) showed that atotal of 16,317 dengue cases were admitted in various governmenthospitals nationwide. The figure recorded from Jan. 1 to Aug. 1 alsoincludes 165 deaths.
Healthofficials said ages of dengue patients range from less than a month to96 years. A majority of the 70 percent of cases belonged to one to20-year-old age group. Death rate was high among those less than 10 and40 years.
How did the child endure this ordeal? How did the mother bear her child's suffering?
Join Ces Orena Drilon this Thursday (September 24) on MTRCB's Best Reality Show I Survived after Bandila on ABS-CBN.