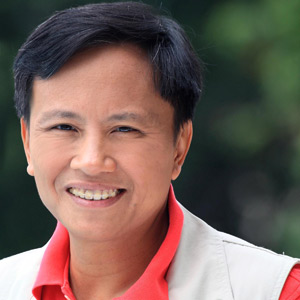 ---
Four corners. Four illicit trades.Four discreet transactions.
In the east, men engaged in the fleshtrade await customers ready to pay them in exchange for sex. In the south,vendors secretly sell abortive pills for would-be mothers who are not yet readyto conceive children. In the west, robbers and snatchers observe and tailpossible victims. In the north, operators and vendors thrive in selling piratedDVDs in a guerrilla-like market.
Numerous modi operandi. Differentcharacters. Yet their lives revolve in just one place: Quiapo Church.
Every day, thousands of Filipinostroop to the busiest Church in the country to offer their prayers. Yet despitebeing the bastion of Catholicism in Manila, its four corners are filled withillegalities that undermine the Church's sanctity and challenge the power ofthe authorities day after day.
Inthe last installment of the I-Witness "Black Market Special" this Monday, joinveteran and multi-awarded broadcast journalist Howie Severino as he tours thestreets of Quiapo and exposes the secrets that beset the four corners of the Minor Basilica of the Black Nazarene.