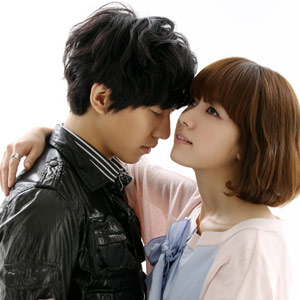 ---
In this difficult time, money isneeded by both rich and poor. So what if the huge inheritance thatwas rightfully yours was given to someone else—someone you care for?Would you cultivate hate or succumb to love?
This Monday, October 5, Korea's leading drama for2009, ShiningInheritance will take on a huge flare as Aurea finally entrustsher "shining" inheritance to Inna.
Being the modern-day Cinderella,Inna continues to work hard in order to fulfill her dreams while being totallyunaware of the fortune that awaits her. Juan, Joanna, and Sonia, on the other hand,continue with their wasteful ways of living since they don't believethat their own grandmother would forsake her own blood in favor of someone shejust met. They will be proven to be wrong.
Discover how these stubborn royalties will live their lives when they suddenly become paupers and how they would compete with the pitiful Inna. Who will workas a waitress and as a delivery personnel? And who will not work at all andeventually face imprisonment?
What will happen to the sweet exchanges of Juan and Inna now that the issues ofmoney and family come their way? Could their feelings for each other stillwin over their individual dilemmas?
The answers will be discovered tonight,
October 5
, on GMA Telebabad.