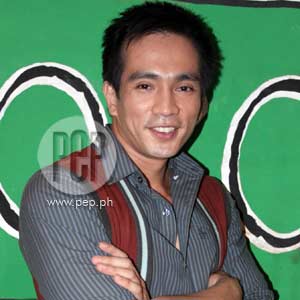 ---
Shaun Rodriguez, the Hot Dad, earned the immunity necklace in Survivor Philippines Palau.

Sonsorol welcomed Justine with open arms, especially by her old tribe matesfrom Koror. But despite the warm welcome, other thoughts also lingered on Mika,Echo and Shaun.

"I was sad na it wasn't Kuya Cris na nasama sa merge. At the same time ang layong narating ni Justine, she's so deserving to be in the merge...na parang likeshe went through all of that na siya pa iyong gumawa ng shelter namin. Taposang galing pa ng shelter," Mika admitted.

"Actually deep inside me, I'm very, very proud of Justine sa ginawa niya, alamko yung purpose niya kung bakit siya nandito kasi sinabi niya sa 'kin. So, Idon't have any guilt at all kasi vinote out ko siya noong first tribal councilkasi it's the decision of the tribe, ayokong dumating yung time na ako yungpag-initan nila kung hindi ko siya i-vote off," Echo said.

"Natuwa ako para kay Justine naano 'ko iyong kay Cris, nakalimutan ko muna kasinatuwa din ako para kay Justine, parang saludo ako sa taong iyon, napagdaananniya iyong lahat ng challenges na iyon, siya 'yung pinaka-una sa PurgatoryoIsland, tapos ilang tao na pwede naman isa doon tumalo sa kanya, tapos siyaiyong nanalo," Shaun said.

Paolo then reminded the castaways about the other eye of the immunity idol,which contains the black pearl.

Paolo : "Kung naalala ninyo, unang immunitychallenge mayroon akong binulsang immunity bracelet. Ito iyong napapanalunan niJustine sa bawat faceoff kaya Justine muli ang immunity sa 'yo, ligtas ka sasusunod na tribal council 'di ka pwedeng ma-vote out na iyong mga kasamahan."

Justine accepted the much deserved immunity bracelet, which she got afterbeating Cris on the last face-off challenge.


ADVERTISEMENT - CONTINUE READING BELOW
"Sobrangpasalamat ko, as in lahat ng mga iniisip ko, lahat ng mga doubts ko nag-evaporatesila. Talagang speechless ako na parang, 'Ako ba talaga? Wala ba itong foulplay? Naging bias ba? Sabi nila napanood daw nila ako, ako pala iyongpinapanood nila dun sa mga challenges ko sa isla. Niyakap nila ako as in,ngayon nila napatunayan na at naipagmamalaki na deserving ko daw iyon," Justinerecalled.
Before announcing their next activity, Paolo told the Sonsorol tribe mates thatthey could take all the materials from the shelter Cris built and use them fortheir merged camp.
The ten castaways followed Paolo to a glorious buffet of dishes, deserts anddrinks: the traditional feast for the tribal merge. At Paolo's signal,everyone rushed to the buffet table.
Paolo : "Kakain na kayo! Survivors ready?Go!"
"Lahat kami ang laki ng mata namin. May table, ang dami-daming pagkain. Therewas barbecue, barbecue beef, like salad, may parang adobo, may rice, maydesserts," Mika said.
Before the castaways feasted on the buffet, Palauan kids welcomed the castawaysby giving them a lei. The castaways were also given a special treat of a dancepresentation by the locals.
"Masarap makasama iyong mga Palauans medyo makilala mo sila ng kaunti pa. Tsakahindi masyadong malayo iyong itsura ng mga Palauans sa mga Pilipino," Amandasaid.
As they enjoyed the food, the tribe mates also showered Justine with praises.
"Noong pagkaupo, bale pinagkwentuhan agad na, wow, ang galing-galing moJustine... Hindi naubos iyong puri namin kay Justine," Amanda said.
Echo : "Walang halong ka-plastikan, walanghalong pagsisinungaling, saludo talaga ako sa'yo."
Charles : "Kami rin, kami rin. Sobra."
Echo : "Lalo kang naging strong sapaningin ko."
Amanda: "Sobrang bow down."
Charles : "Walang ka-plastikan. Promise."
Amanda: "Isipin n'yo ha. Pag may kasama tayo, mahirap na pagmay kasama tayo, s'ya walang kasama. Ilang araw 'yon."
Marvin : "That's where I'm impressed, iyong solitaryisolation."
However, the speechless Justine just focused her attention on the food.
"Ako talaga iyong sentro. Lahat sila, we're so proud of you, ang galing-galingmo. You have my respect, mga ganun na overwhelming na salita," Justinerecalled.
Jumbo the dog, Justine's companion in Isla Purgatoryo, then joined the Sonsorolfeast.
Afterwards the locals invited the castaways to join their dance. Suzukiwillingly showed off his dance moves, using the spoon and fork as props.
Jef said that they took back to camp the leftovers from the feast. She alsorecalled how full her stomach was.
"Buong buhay ko heto iyung pinaka busog moment ko. Hindi namin naubos iyongfood namin, so tinago namin siya sa banana leaves. Gumawa si Echo ng parangbouquet tapos stinore namin sa bahay," Jef said.
ALL ABOUT TARA.
After the feast,Tara took the opportunity to talk to Marvin in the Visayan dialect. Tara toldMarvin that she was pissed off when they bullied her during a challenge, butshe was flattered and thankful when Marvin handed her the immunity bracelet.Tara even assured Marvin that she would never turn her back on him.
Tara also said that she was just being truthful and she just expressed heremotions.
But perhaps Tara's effort to create an alliance with Marvin, didn't work.
"I think sa mga nakaupo doon hindi lahat deserving. I mean, deserving to a pointna kaya pero not deserving to a point na they actually contributed," Marvinsaid point blank.
Meanwhile, Echo told Jef how irritated she was with Tara.
"Plastic na plastic kay Justine! Nauna pang yumakap dito!" Echo said.
Justine, apparently, also felt the same.
"Si Tara, siya iyong unang-unang yumakap sa 'kin noong pumasok ako uli. Pero Ican see in her eyes na there's something wrong," she recalled.
FIRE, LAND AND WATER CHALLENGE.
The first morning at the Sonsorol camp,Shaun took the tree mail and allowed Justine to read the message.
"Ang tubig at lupa ay pinagtagpo.
Ang hangin at apoy, pinaghalo.
Matatalo mo kaya si Nardong Putik?
O si Dyesebel ba ang iyong tinik?"
The Sonsorol Tribe arrived at the site of their challenge. Paolo asked Suzukihow their new camp was, to which the Japinoy replied, "Komportable."
Before explaining the mechanics of the first individual immunity challenge,Paolo presented the replacement of the immunity idol, the immunity necklace.
Jef found the immunity necklace beautiful.
"Napalitan na si Suzumo ng isang super gandang necklace. As in ganda a! Parangpwede mo siyang pang-gimik naka-tubeless ka lang. Bagay siya sa 'kin," Jefsaid.
Paolo : "Ang immunity necklace ay maaaringmapanalunan ng kahit na sinong castaway. Kapag nasa inyo ito, ligtas kayo satribal council. Ibig sabihin, hindi kayo pwedeng iboto ng inyong mga kasamahan.Kapag natalo kayo sa challenge na 'to, pwede kayong matanggal sa larong
SurvivorPhilippines: Palau
."
Paolo reminded the castaways that they are out to prove themselvesindividually, no team mates to take into consideration.
"Wala nang tribo-tribo, you're on your own," Paolo said before giving out theinstructions of the challenge.
The hands of the castaways would be chained at the start of the game. Whilechained, they must light up a fire, using the flint and other materials forfurnace. The goal was for the flame to reach a string, connected to a longerline at the top. Attached to the line are two keys. Once the string gets burned,the keys would fall and the castaways would use them to unlock and detach thechains. Once freed, the castaways must raise their hand. The first six toaccomplish the first task, would move on to the next level.
When all the first six castaways are already on the mat, they must find a cargonet inside the forest. They must go up and over the cargo net to get to the mudpit where they could find three pouches. The castaways to find the threepouches would move on to the next level.
Once the castaway finds the pouch, he/she must proceed to a mat that matchesthe color of the pouch. Inside the pouch are the connectors of a paddle. He/shemust assemble the three correct pieces of the paddle, but there are three extrafaux pieces.
After successfully assembling the paddle, he/she must proceed to a small boatand paddle his/her way to a station at the middle of the sea. The stationserves as a stand for the two paddles. The first castaway to accomplish thetask wins the immunity necklace.
Justine was confident that she could perform well on the challenge ahead.
"Since individual na 'to, sanay na 'ko. Kumbaga wala ng bago sakin. Nagkataonlang marami iyong contender, marami yung makakalaban ko," Justine said.
Paolo : "Survivors ready? For immunity...Go!"
The castaways immediately set out to start a fire using the flint. Mika was thefirst to light up the fire, next were Shaun, Amanda and Jef.
Shaun was first to successfully burn the string and to get the keys. The hotdad got to the mat and waited for the five castaways before going to the nextstage. Amanda was next to the mat after unshackling herself. She was followedby Mika. The fourth to accomplish the first level was Justine, followed by Jef.The last castaway to reach the mat was Marvin.
Paolo : "Six castaways, survivors ready?"
Marvin rushed inside the forest; behind him were Shaun and Justine and therest. Marvin went up the cargo net, followed by Justine. The six castaways thendug the mud pit to find the pouches.
Jef was the first to get a pouch and she even asked "Ito ba 'yon? Ito ba 'yon?"She proceeded to the blue mat to assemble a paddle. Shaun got the second pouchbut struggled to connect the right pieces. The four remaining castaways werestill looking for last pouch left.
Jef was on her way to a canoe, while Shaun was still assembling the paddle.
Justine got the third pouch for the red station, while Shaun rushed to overtakeJef.
Jef hit a snag after her paddle broke. Because of that, Shaun was able toovertake her. The hot dad got to the paddle station first and placed it on thestand.
"Shaun wins immunity!" Paolo declared.
"Natuwa ako kasi first immunity sa akin. Ano yun e, parang masaya ka kasinanalo ka. Ang nakakatakot noon, ano iyong iisipin noong siyam sa 'yo? Papasokka agad na, ah, malakas ka," Shaun said.
Paolo congratulated Shaun, and even Jef for giving out a close fight. Shaunwore the immunity necklace, which would save him from the next tribal council.The Sonsorol tribe then walked back to their camp.
Survivor Philippines Palau
airs weeknights on GMA-7 right after
Rosalinda
.