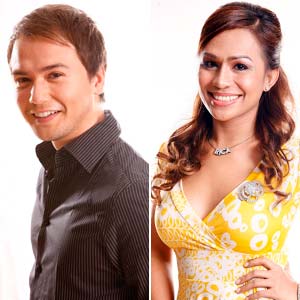 ---
After two weeks of staying inside the BigBrother house, the housemates will face their biggest task yet this Saturday,October 17, when they finally choose the first two housemates they want tobe evicted from Pinoy Big Brother Double Up.

Find out if the results of the secret tasksand the batches of housemates will come into play on the first nominationnight of PBB Double Up.

This week, we saw Rob and transgender Ricasuccessfully convincing their housemates in house A that they are indeedlovers. The task even culminated with a mock wedding proposal that wassealed with a kiss. Their success guaranteed their house will get a budgetnext week, but will their deception bring their names to the official listof nominees?

The housemates can also vote based on characteror personality. Will Princess' frankness, Jason's "laziness," or Melisa's"loud" ways earn them a nomination?

In house B, real-lifehusband and wife Jimson and Kath, and Patrick failed to fulfill their task,where Kath and Patrick should pretend to be married. This caused the houseto lose their weekly budget for the second time, but Patrick was able toearn back the 50% after standing for 12 hours straight as a sacrifice.Will their housemates vote them out because of their failure? Will they savePatrick who sacrificed for them but has also shown some rough attitudetowards Jimson?

Also find out if the first batch of housematesin both houses will group together against the second batch of housemates,or if they would vote based on their differences.

Know who's included in the first batchof nominated housemates who will be up for a possible eviction next weekthis Saturday, October 17, live on Pinoy Big Brother Double Up with ToniGonzaga, Mariel Rodriguez and Bianca Gonzales, right after Maalaala MoKaya on ABS-CBN.