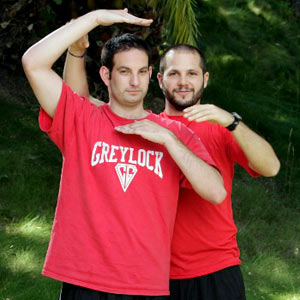 ---
ZEV AND JUSTIN DISQUALIFIED AFTER LOSING PASSPORT. Some fans of The Amazing Race would have placed their bets on buddies Zev Glassenberg and Justin Kanew to win the 15th race around the world or at least make it to the top five teams. But Zev and Justin were not lucky in Cambodia where they lost a travel document and became the fourth team eliminated from the race.

In Phnom Penh, Cambodia, Zev and Justin were the first to complete the Detour wherein the teams went inside a market finding a woman wearing the same scarf given to them. They stumbled in the Roadblock wherein a team member wore a monkey suit and performed a monkey dance. After completing the task, Zev and Justin hurried to Wat Phnom, the fourth pit stop of the race, and finished first. Zev then realized that he lost his passport.

After failing to find it, Zev and Justin were disqualified from the race.

Watch the eight remaining teams travel to Dubai to face extreme heat and engage in extreme sports in the next leg of The Amazing Race 15, aired live via satellite on Studio 23 every Monday at 8 am and telecast on primetime every Thursday at 8 pm.