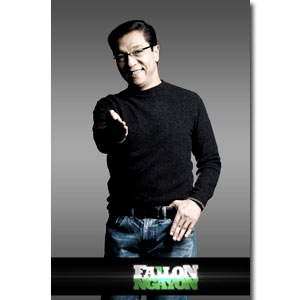 ---
Veteran broadcaster Ted Failon brings stories that promise to leave a mark on viewers' minds and hearts as ABS-CBN premieres its newest magazine program Failon Ngayon! thisSaturday (October 24) at 5:30 pm.

Join Ted as he brings the latest news andinformation, as well as extraordinary tales, that will give your weekendafternoon viewing a whole new flavor.

The most controversial personalities of the week take the hot seat and answer tough questionsin "Most JuanTED," and people can voice their opinions by participating in the show's "Isyu-sero." Ted Failonalso delivers his candid commentary in this segment as he critiquespoliticians, people in the government as well as those in private and localagencies.

From hard-hitting news and opinions, Tedgives you a slice of the lighter side of life as he features extraordinarystories and the spirit of heroism among Pinoys to rouse viewers' curiosity and interest.

Above all, Failon Ngayon! will be ofservice to the public as Ted becomes a bridge for citizens to find solutionsto their problems.

Don't miss the premiere of Failon Ngayon!this Saturday (October 24) at 5:30 p.m. on ABS-CBN.