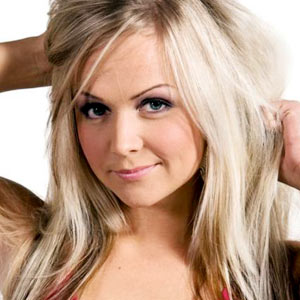 ---
Straight from Big Brother Finland, sexy Estonian-born Kattlin Laas will be arriving to Manila this Sunday, (November 1) for the Big Swap of Pinoy Big Brother Double Up on ABS-CBN.

Despite weather forecasts about a coming storm, Big Brother is pushing through with one of the biggest twists of the season where a housemate from Finland will trade places with local housemate Cathy Remperas, the Charming Babe of Bohol.

The 22-year-old Finnish housemate admitted to the Finnish Big Brother that she is not fluent in English. A food processing worker, Kattlin describes herself as a positive and cheerful person. Her weakness, meanwhile, is her short temper. She hates people with oversized ego, people who lie a lot, and people-pleasers.

Will Kattlin be able to relate to the Pinoy housemates? Will she be able to adjust to the culture and language? What foreign traits and culture will she introduce to the housemates and to the Filipino audience?

Don't miss Kattlin's first days inside the PBB house. See the highlights of the past week at PBB weekend primetime at 6 pm every Saturday and Sunday on Studio 23.