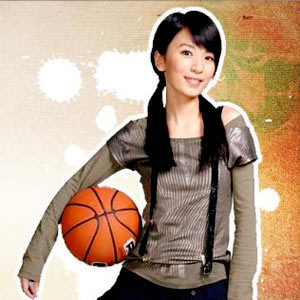 ---
Greet your afternoons with a smile with GMA-7's newest Asianovela offering titled Freestyle. It will replace Game About Love.

Beginning Monday, November 2, prepare to get entangled with the crazy love triangle of Alvin, Shirley and Aaron which will be brought in one of the favorite places of Filipinos: the basketball court.

Meet Alvin, an egotistic and wealthy basketball captain of the TRIO team who doesn't know anything about love or more blatantly, emotions. All that he cares about are his suave looks and vaunted achievements.
To teach him the ropes is the boyish yet charming Shirley. Coming from a line of emperors, Shirley was brought up to become a gentle lass but because of her association with gangsters, she began to assert an image of a punk but beneath still lies a heart of a princess—which was truly unmasked when she met Alvin.

Like Alvin, Aaron is mean. He is a bull in front of other people but turns into a sheep in front of Amy. Adopted by Shirley's father, he spent his days fortifying his fist and protecting his long secret love Shirley.

So Aaron loves Shirley, Shirley loves Alvin and Alvin loves himself. Who will end up with whom? Who will remain triumphant inside and outside the basketball court?

The hilarious love story of Freestyle will begin every weekday afternoon starting this Monday, November 2, on GMA-7.