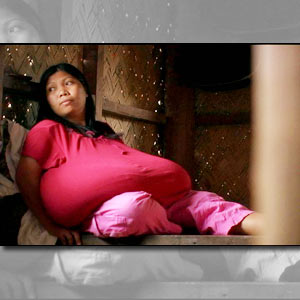 ---
In 2006, Pilma noticed that her breasts were getting bigger. She suspected that a cyst caused the enlargement, while an albularyo in their barrio told Pilma that someone might have cursed her.
Still, Pilma opted to go under the knife to remove the mass. But a few months after the operation, her breast suddenly grew bigger again. She was diagnosed as having Gigantomastia or the abnormal growth of breasts. Presently, her breasts weigh as heavy as two tots.
Pilma's burden will be eased by Wish Ko Lang! with Vicky Morales, this Saturday, October 31, on GMA-7.