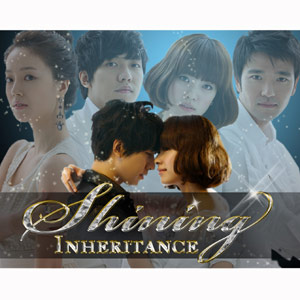 ---
Prepare for Shining Inheritance's greatest twist beginning Monday, November 23, as Inna and Juan finally reveal the special feelings they hold for each other.
Shining Inheritance will be doubly exciting as Prince Charming Juan and Cinderella Inna unconsciously "display affection," therefore putting a halt to their love-hate state.
Other than the sweet surprises, make way for the searing confrontation of Francis and Juan. Why did Juan punch Francis in the face? Also, learn Juan's side of the story in his unfortunate incident with Nono and Inna's father. Is Juan just a victim of consequence? Last but not the least, witness an aggressive Atty. Park as she mounts a campaign to stop Grandmother Aurea's entrusting of the shining inheritance to Inna. Who will then be the lucky heir of such a huge treasure?
The greatest twist of Shining Inheritance starts on Monday, November 23, right after Rosalinda on GMA-7.