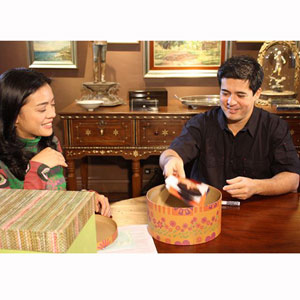 ---
It has been two struggling years for cancer patient Maffet. To ease the pain, she depends on her family's love and support. But there's also one person who puts a smile on Maffet's face—her teenage crush, actor Aga Muhlach.
On the other hand, another disabled person named Klowie will be featured in this episode. Since birth, darkness was all Klowie could see. Though deprived with the sense of sight, he was gifted with wit, talent, and charm. His mom hopes to enrich these skills, so a brighter future will still be waiting for kids with disability like Klowie.
Their dreams will come true on Wish Ko Lang! with Vicky Morales, this Saturday (November 21) right after Startalk on GMA-7.