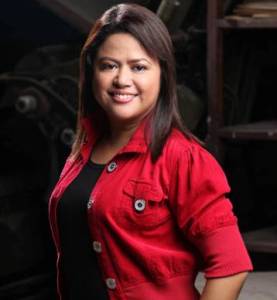 ---

Beer, rum, gin, tequila... name it, they've tried it. For them, downing alcohol seems like a normal activity, like drinking water to satiate one's thirst. The kick that alcohol brings seems to give them the adrenaline to go on with their daily lives.
But we are not talking about men here.
Recent studies have shown a rising trend in the number of women getting addicted to alcohol in the Philippines. GMA-7 documentarist Sandra Aguinaldo probes into the issue and documents how these Pinay alcoholics struggle with their addictive vice.
Baby, 33, has been drinking alcoholic liquors since she was 13 years old. She works as a laundrywoman to support her nine children, but after doing her work, Baby goes directly to drinking. Because of this addiction, neighbors and even her children now call her "Baby Alak." She claims alcohol helps her forget her problems. Once Baby gets intoxicated, she storms the streets to release her angst. The only person who could make her sober is her nine-year-old son G2.
Sandra Aguinaldo also meets Helen, a self-confessed 50-year-old drunkard who lives alone in a corner of the Dagohoy Market in San Andres, Manila. She claims the reason for her severe drinking problem is her separation from her husband many years ago. Helen tells Sandra that she drowns memories of a happier past everyday with beer, gin and rum.
Join Sandra Aguinaldo as she looks into the lives of alcoholic women in her I-Witness documentary "Pinay Alcoholics," airing this Monday midnight after the late night newscast Saksi.
ADVERTISEMENT - CONTINUE READING BELOW